On Monday 30 November, the IHR's Modern French History will gather at 5h30pm London time to discuss papers on urban history and histories of migration from our two guest speakers, Anna-Louise Milne (ULIP) and Inės Hassan (Leicester). The session will be chaired by Charlotte Faucher (Manchester).
The papers should be viewed in advance in the video below. The live Zoom session on 30 Nov. will welcome our speakers, who will underline some of the papers' key themes. We will focus on general discussion and Q&A with the audience. The event is free but you must BOOK HERE to attend.
Anna-Louise Milne (ULIP) A long(er) history of an 'abcès de fixation': Community Networks, food distributions and migration in North-East Paris?
Inės Hassan (Leicester) Cultural diversity and republicanism in France: A study of urban discourse in Reims since 1980. 
Anna-Louise Milne's  is Director of Research at the University of London Institute in Paris and Convenor of the ULIP-Queen Mary University of London joint MA in Urban History and Culture.  With a background in comparative literature, her work today is located at the intersection between urban sociology, multilingualism and cultural history. She also writes more experimentally in French with a book entitled 75 (Gallimard, 2016) and a recent venture in collective writing with people living the various consequences of forced displacement in a series of one-off books called the Numimeserian Collection, held by the Vaclav Havel Paris Public Library. Up-coming academic publications including The New Internationalists, with Sue Clayton (Goldsmiths/MIT, 2020) and Contemporary Fiction in French, with Russell Williams (CUP, 2021). She's an active member of Quartiers Solidaires engaged in the fight for refugee and migrant rights while also providing daily support and fostering creative encounter in the La Chapelle district of Paris.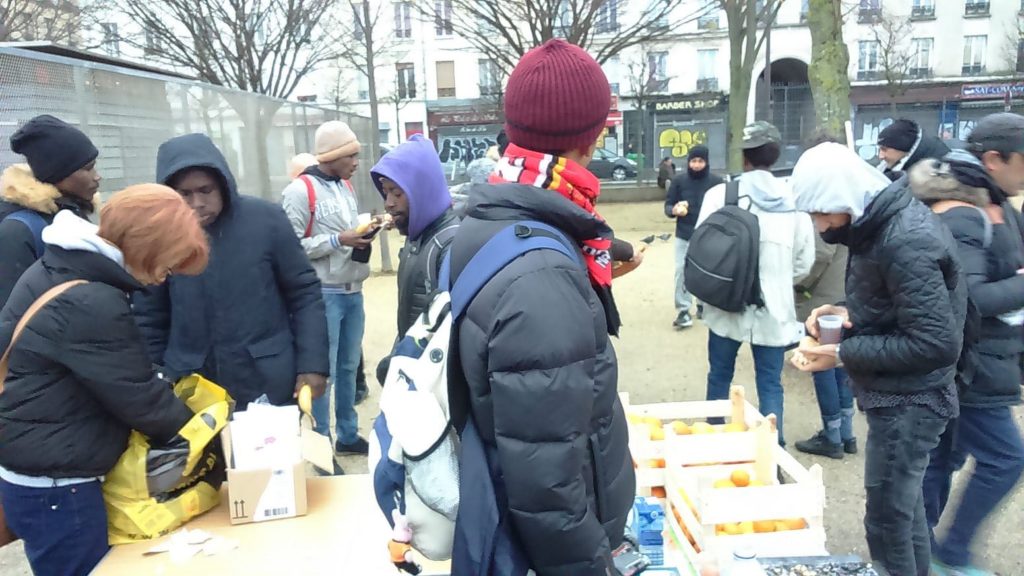 Inès Hassen works as Teaching Fellow in French and Francophone Studies at the University of Leicester. Her research interests include urban policy in Britain and France, globalisation, multiculturalism and city branding. She's currently working on her first monograph on medium-sized cities' development in both France and Britain in the context of globalisation.