Each month, a researcher shares their experiences of using a particular archive. The overall aim of this section is to create a database of the different archives available to those working on French and Francophone studies that will be of help particularly to students just starting out in research.
Hannah Stamler is a Ph.D. Candidate in History at Princeton University, focusing on modern French cultural history and visual culture. Here she talks about her research at the Fondation Jérôme Seydoux-Pathé in Paris
In 1896, Pathé Frères was established, and one of the most storied French cinema houses was born. In the first decades of the twentieth century, Pathé became a household name in moving images, making its reputation both as a major film studio and manufacturer of cinematographs and film stock. Pathé produced famous features of the silent era and operated an extensive global newsreel operation. For a time, it was also a major competitor to Kodak in the amateur market, inventing popular early home movie devices like the "Pathé-Baby" (1922-3), a 9mm camera and projector system at the center of my dissertation on nontheatrical cinema.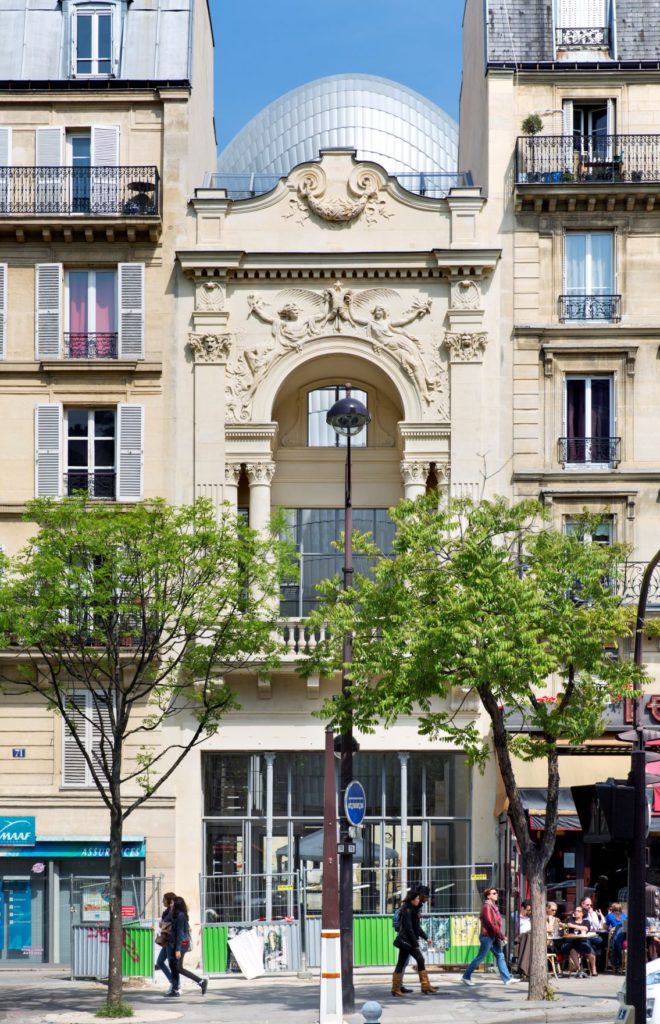 Thanks to the Jérôme Seydoux-Pathé Foundation, in Paris's 13th arrondissement, the records of this pioneering film company—still in operation today—are now easily accessible to researchers. The archive focuses on print materials, rather than films, offering a glimpse behind the scenes of Pathé's operations during the twentieth century. (The Foundation's film collection is available through partner institutions, like the Gaumont-Pathé Archives, Cinémathèque Française, and Centre National du Cinéma.) At the archive, researchers will find rare internal documents, such as correspondence, patents, and licensing agreements, as well as promotional materials and ephemera for Pathé products and films—materials illuminating to scholars working on the history of the French film industry, the history of cinema technology, or business history. The archive also functions as a good starting point for wider research into twentieth-century French film reception and production. In addition to Pathé-specific sources, the Foundation has a broad selection of historical film periodicals, from fan magazines to industry trade journals, and early film apparatuses.
The Foundation's catalogue is fully searchable on their website, and those wishing to consult materials in person must make an advance appointment. Although the Foundation is open to the public—it hosts silent film programs and film exhibitions—researchers work in the private staff office and space is limited.
The booking process is easily done over email and visiting hours are flexible, with researchers welcome 10 am to 6 pm Monday through Thursday, and 10 am to 1 pm on Friday. The visiting protocol is also straightforward. If you arrive in the morning, when the Foundation is closed to the public, you buzz an intercom on the façade to enter. Otherwise, you walk in and announce yourself at the welcome desk, located in front of a coatroom where you can lock up bulky items. Once you are ready to begin work, a staff member will call up the elevator to bring you to the office on the topmost floor.
Stepping out of the elevator, visitors are treated to a stunning view. The Foundation's building was designed by Renzo Piano and is a modern architectural landmark, featuring a curved glass ceiling that floods light into the structure's interior. It is a pleasure to sit long hours in this beautiful space, and the research experience is further enhanced by the staff's helpful attitude. Beyond preparing your requested materials, they will suggest other documents relevant to your research topic. As a young scholar, I felt completely at ease speaking with the collection specialists, who pointed me toward folders I would not have thought to consult. The staff is also very friendly and accommodating, letting researchers connect to the office's reliable wireless internet and take photographs of collection material for personal use.
The only minor hiccup is that the office closes from 1–2 pm for a lunch break, and researchers must pack up and leave for an hour. When the weather is good, this enforced pause is a gift since the Foundation is superbly placed, just a twenty-minute walk from the historic 5th arrondissement. On days when strolling is not appealing, you will have to sit inside a nearby restaurant (there are a few decent options) or find some other means of killing time indoors. I recommend visiting the Gobelins Manufactory museum, conveniently located right across the street.
—
Fondation Jérôme Pathé
73 Avenue des Gobelins, 75013 Paris, France
http://www.fondation-jeromeseydoux-pathe.com/
Hannah Stamler is a Ph.D. Candidate in History at Princeton University, focusing on modern French cultural history and visual culture. Her dissertation looks at small-format and amateur cinema in France during the early twentieth century. She is also an art critic, contributing regularly to publications like Artforum Magazine. You can read her work on her personal website, www.hannahmstamler.me, and find her on Twitter under the handle @hstamler.
Thank you very much for this, Hannah!