COMMITMENT, A WAY OF BELONGING OR A PRACTICE.
A PERSPECTIVE ON THE 19TH-21ST CENTURIES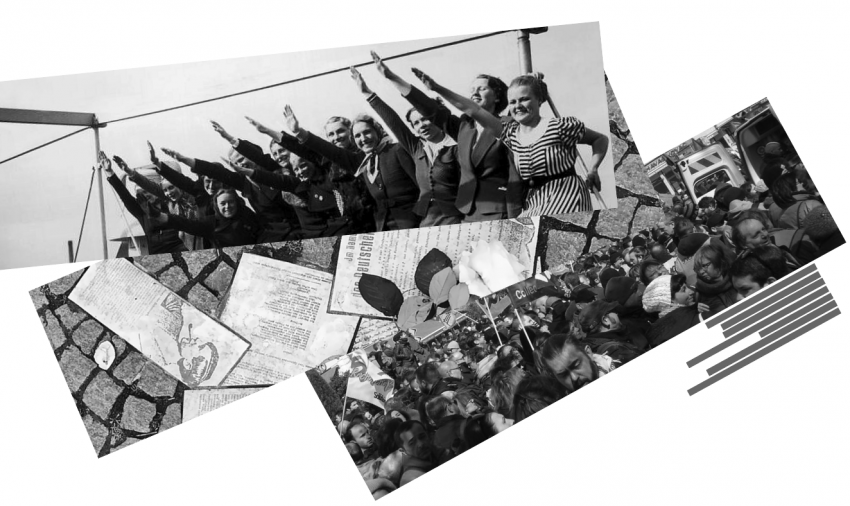 A new research seminar is launching in Paris, both online and face-to-face. Led by Claire Andrieu, it will be held at CHSP on Mondays, from 3:00 to 6:00 pm.
This research seminar examines the recent changes in commitment, but also its diversity according to political regimes and cultural areas.
By moving back and forth between the past and the present, we will identify the continuities and ruptures that have occurred in the history of commitment since the end of the 19th century. The question will be asked whether or not the changes observed over the last thirty years have precedents, and whether these possible past experiences shed light on the apparent mutations of the present. From a more sociological point of view, we will question the conditions of emergence of commitment: values and/or lifestyle. Depending on the definition given to it, whether it is a membership or a practice, commitment can be analysed differently.
First Seminar: 07 November | In Nazi Germany, what is a Nazi ?
With Patrick Farges, Paris 7 et Elissa Mailänder, Sciences Po CHSP

For the full programme please visit : https://www.sciencespo.fr/histoire/fr/node/89108.html
Sign up for the next session :
https://www.sciencespo.fr/agenda/fr/chsp?ent=13&dat=2022-11-01,2022-11-31